If your dream home is a beautiful house with a garden, in a nice neighborhood, with good schools nearby, and modern conveniences a short drive or even a bike ride away, then you must visit NUVALI, a community built for families just like yours.
NUVALI is a master-planned estate sprawled over Sta. Rosa, Calamba, and Cabuyao in Laguna. It is south of Makati City and only a 45-minute drive to Bonifacio Global City. While the ultra-urban capital is nearby, this mixed-use development of Ayala Land is centered on green living, designed to encourage and support a sustainable eco-lifestyle for its residents. Nature is its inspiration, which is why it is so attractive for families looking for a NUVALI house and lot for sale. They want their children to grow up surrounded by trees, running under a clear blue sky, and breathing fresh air.
We asked two residents to tell us about life in NUVALI. TJ Sulit is the president of Game Changer Business Solutions and the Head Coach of Origins JiuJitsu South. He, his wife and two kids moved to NUVALI in February 2019. That same year, Jasmine Mendiola, a work-from-home homeschooling mom, needed a house big enough for her family of 7, and she found a place that suited their needs and their budget in NUVALI. These are the reasons they love their life in the south.
1. NUVALI is designed for convenience and accessibility.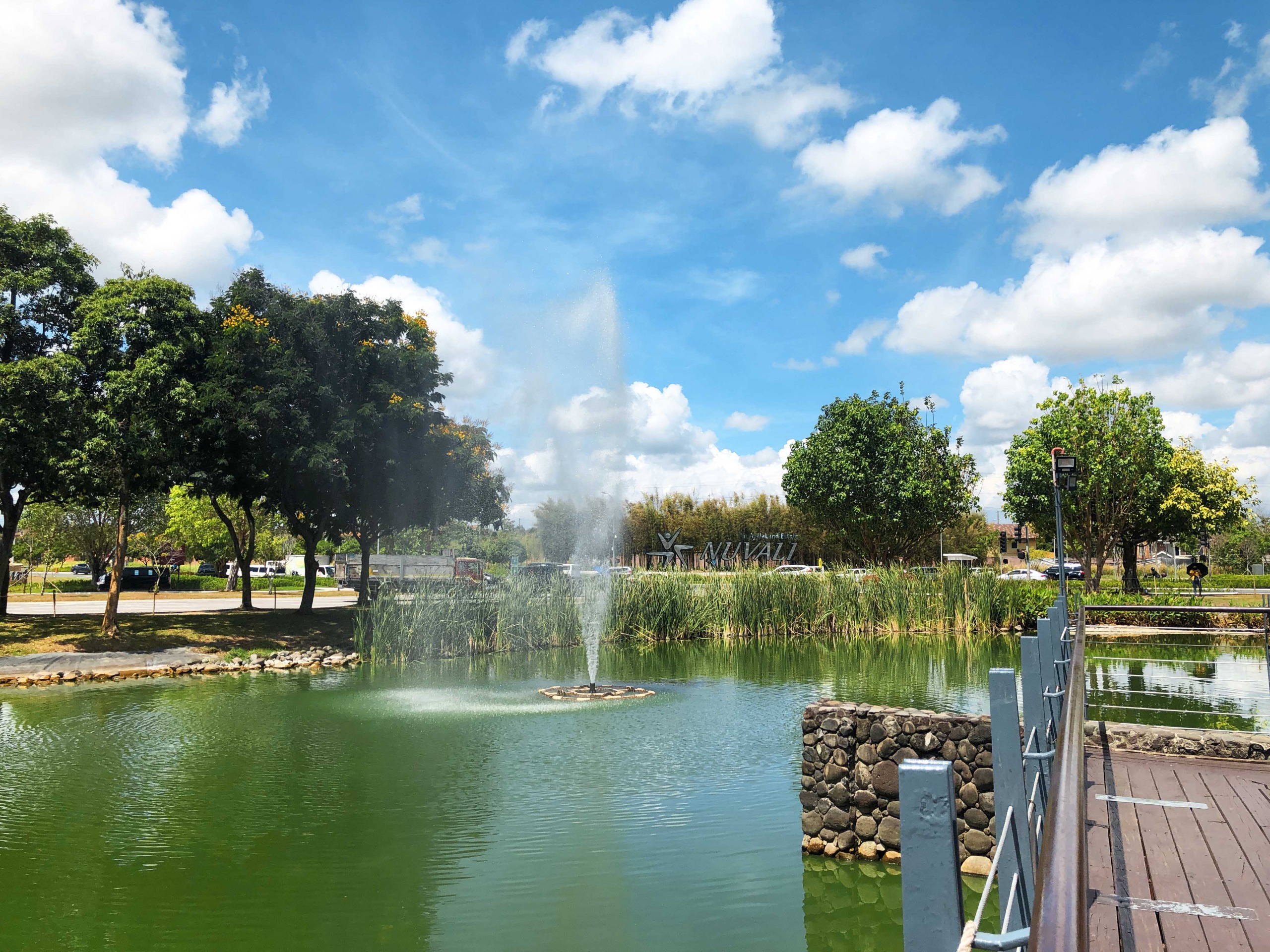 NUVALI is the largest eco-city development of Ayala Land. With the success of developing the Makati Central Business District under its belt, Ayala Land turned to the south to envision another financial and business district but now nestled in nature. NUVALI will not only have the shopping malls, restaurants, banks, supermarkets, medical facilities, and offices that a bustling urban center has, but it will also have a lake, hiking paths, bike trails, camping grounds, and a wildlife sanctuary.
"I wanted to free myself from the daily drudgery of commuting through Makati traffic. I felt that a good amount of my life was wasted sitting in the car waiting for the traffic to move. I felt that there was a better life out here."
Residential communities and schools are also just a short drive away, making all these amenities easily accessible. NUVALI was designed to promote a balanced lifestyle, with all the comforts of home and the convenience of city life within reach.
TJ says that's exactly why he moved his family to NUVALI. "I wanted to free myself from the daily drudgery of commuting through Makati traffic. I felt that a good amount of my life was wasted sitting in the car waiting for the traffic to move. I felt that there was a better life out here."
Jasmine lived in Quezon City. "I liked how everyone and everything was near," she says. But then she got a full-time job in Makati. "It was unthinkable, the many hours I'd spend on the road or how much I'll end up paying the driver to cover for the drive to and from the office on top of my own 8-hour daily shift. Commuting was out of the question." That dilemma prompted the move to NUVALI and she says, "I do not miss the cramped spaces, the traffic, the pollution, and the billboards!"
2. NUVALI offers the good life lived in nature.
Every NUVALI resident enjoys modern conveniences in the heart of nature. Looking for the best NUVALI house and lot for sale? No matter which village you choose to live in, you can be assured of parks, trees, open spaces, and clean, fresh air. You can let the kids loose in the pocket parks within your own village, go biking around the different neighborhoods, jog around the lake, go bird watching, tree climbing, kite flying – the fun activities you can do with your family are endless!
"I wanted to have a lot of open space for my children during their formative years," TJ says. "When I was growing up in Marikina, as kids we were always outside, playing with other kids, and freely exploring the surrounding streets, hills, and mountains on our bicycles. I wanted my children to experience the same freedoms as I did, free from the constraints and lack of community security of city living."
"The fresh air, the cool breeze, the beautiful trees that serve as homes for exotic birds… it feels like we're on a vacation every day! The planning of the greeneries and scattered playgrounds allow us to experience the great outdoors within our backyard despite the [pandemic] restrictions. We get to have picnics, wave at our neighbors' dogs when they do their walks, we set up the inflatable pool in our backyard, and we get to grow vegetables in our garden."
The way TJ and Jasmine describe it, they sound like they live in a forest or a farm, but it's really the careful planning of the NUVALI eco-city that makes urban life in nature possible. TJ says, "I like it that we are far enough from commercial areas. The 2-kilometer drive from our village is lined with trees and is very relaxing. We are separated from the crowded malls and highways which adds to the tranquility of our village."
3. NUVALI has the best schools just minutes away.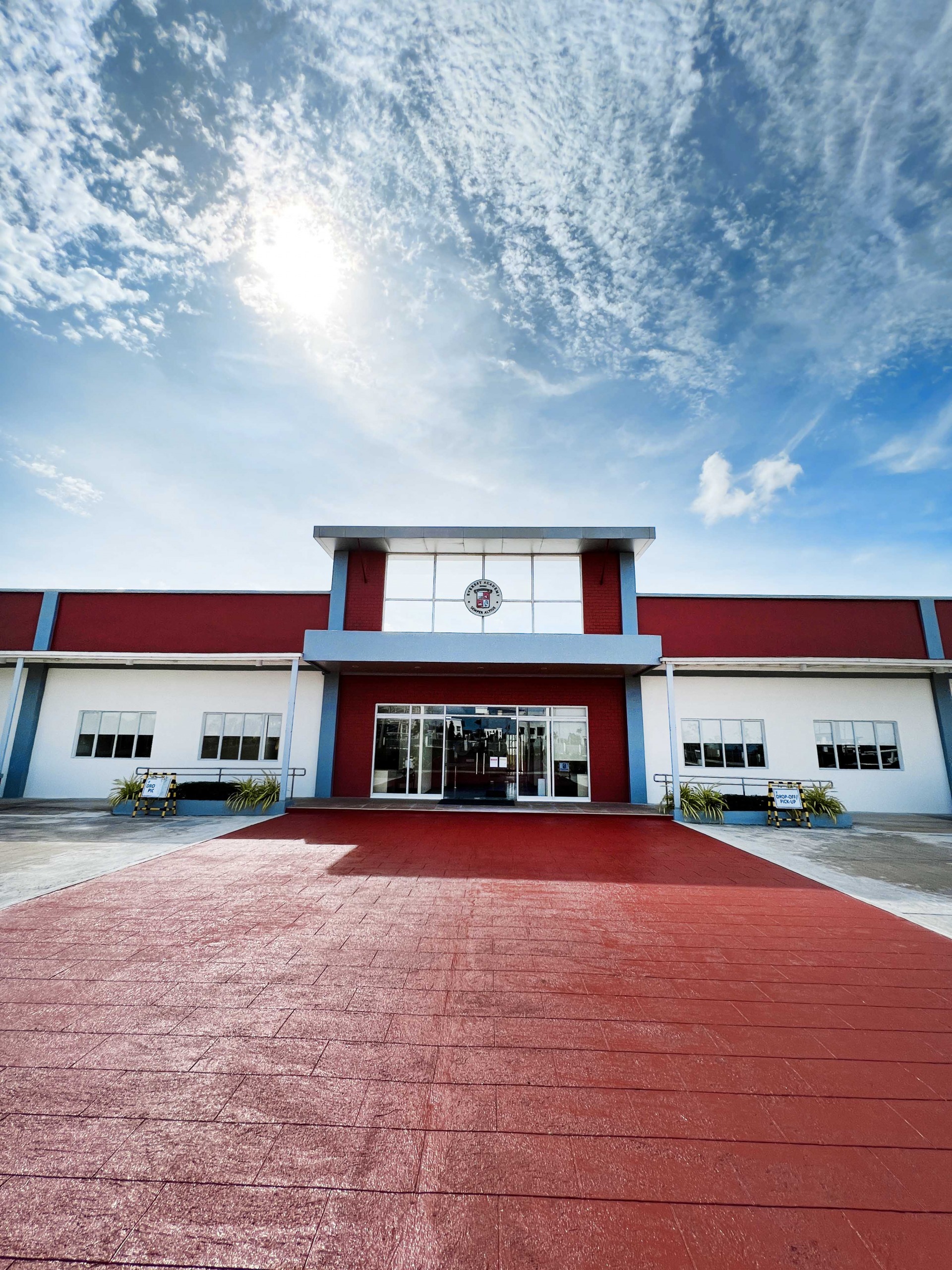 Because of the many residential communities that NUVALI was developing, some of the country's best schools opened campuses in the south. Xavier School, Miriam College, De La Salle University, and Don Bosco are just a few of the schools that families can enroll their children in. Unlike their counterparts in the capital, their campuses in NUVALI are expansive, allowing for more physical exercises and outdoor activities done in the fresh air.
All schools are also a short drive away. Your kids can even walk or bike to school since some campuses are so near the villages, like Xavier School which is right smack in the middle of Ridgeview Estates, Treveia, and Avida Settings.
All schools are also a short drive away. Your kids can even walk or bike to school since some campuses are so near the villages, like Xavier School which is right smack in the middle of Ridgeview Estates, Treveia, and Avida Settings.
Check our article, A Parents' Guide to Schools in NUVALI, for more information about schools in the area.
4. NUVALI nurtures happy communities.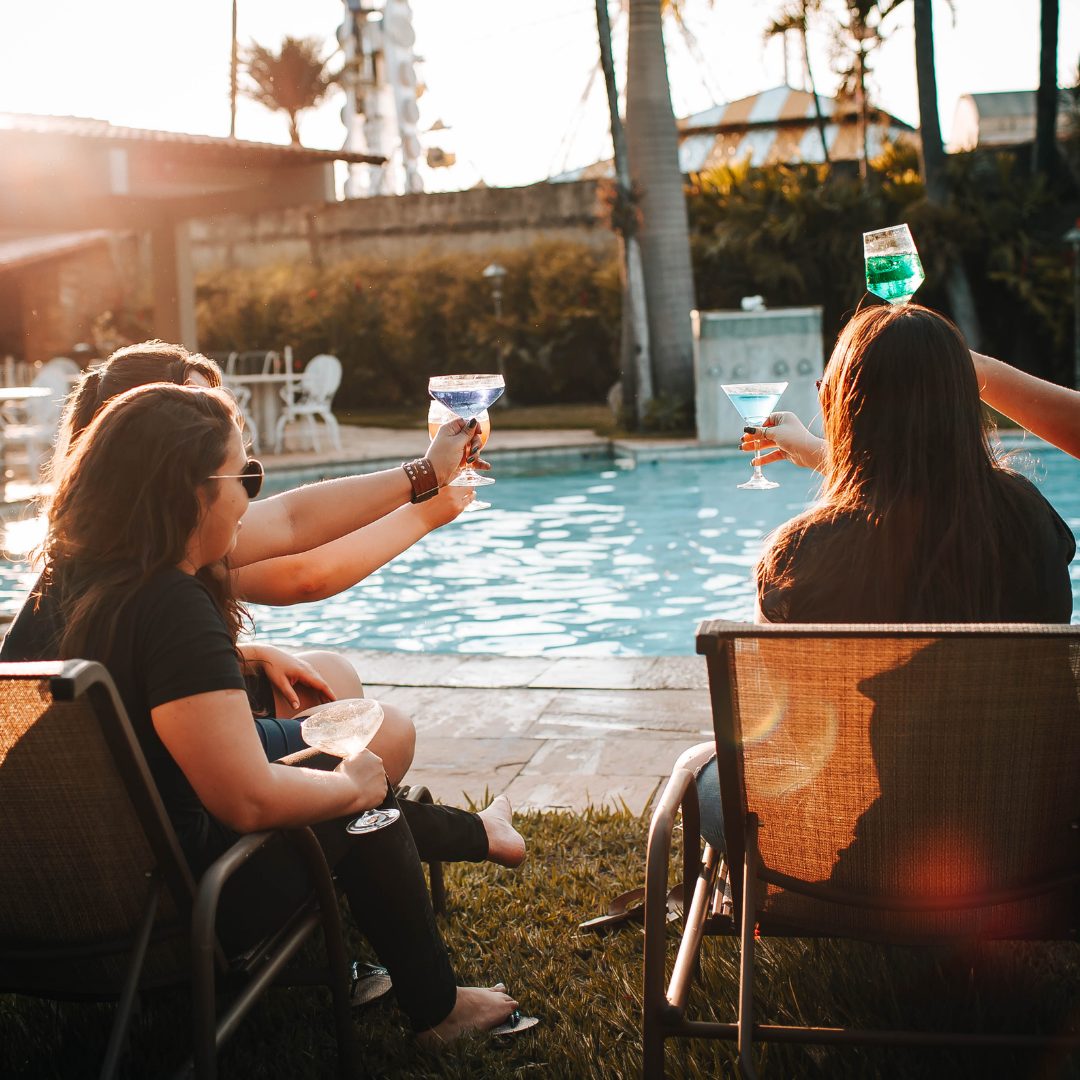 If you're looking for a NUVALI house and lot for sale in a secure village with the best amenities, you are spoiled for choice. Each residential community is designed to provide privacy for every home and yet also allow for friendly interaction with other families. In every village, you will find beautiful clubhouses, verdant parks, huge swimming pools, and fun playgrounds, all made for everyone to enjoy.
"Our neighborhood is comprised mostly of young families just like ours," TJ says. "We have a lot of families with parents who are of the same age as my wife and myself, and the kids are the same age as our children. I even went to school with some of the parents here as well as have common friends. These factors have allowed us to build a tight community within our neighborhood."
For Jasmine, the friendship formed with her neighbors was a source of joy and comfort during the pandemic. "The community within the subdivision we live in is amazing! Most of our neighbors are unimaginably friendly and resourceful. We have neighbors who have farms in provinces so we get fresh produce and eggs. We have neighbors who are exceptional bakers, so we didn't have to worry about bread and other pandemic-baking needs. There are neighbors whose businesses closed and they operated just inside the village so we still had access to milk tea, laundry service… It was great during the first season of the pandemic to discover those!"
5. There is a NUVALI home for your budget.
NUVALI communities are designed to provide a lifestyle free from the stresses of city life while enjoying all its conveniences. Ayala Land wanted to offer this way of life to as many Filipinos by developing different villages that can meet a wide range of family-friendly budgets.
Jasmine needed a house large enough for her and her partner's 2 small kids and 4 older children. When she was looking for a place to rent near her job in Makati, she realized a sobering fact. "We couldn't afford renting a house, let alone a 1-bedroom condo unit near enough the office. Even if we rented out our QC townhouse and added my potential salary for this job, the rental rates were ridiculous!"
Jasmine asked Kabbie Alipio of UpsidePH for help. Kabbie suggested, "Why don't you check out NUVALI? You'd find houses that will suit your needs in terms of size and budget and it's not really that far anymore considering the soon-to-be-finished CALAX."
Jasmine and her family drove to NUVALI and the decision to move was instant. "We fell in love with the green pathway, the privacy each detached home allowed, and the amenities. So we locked in a reasonable rental rate and we were moving in 2 weeks' time."
Jasmine is renting her home but they love the community so much, they're considering becoming permanent residents and even transferred their voter registration to NUVALI.
Read our guide: Buy or Rent: Which is better when it comes to your new home?
If you're looking for a house and lot in NUVALI for sale, you can choose from the communities built by Ayala Land's residential brands: Ayala Land Premier, Alveo, Avida, and Amaia. Every community has tree-lined streets, parks, amenities, and – if you wish – beautifully designed homes that you will love and grow in value, making NUVALI a smart and worthy investment.
Kabbie says, "There are different villages per price point. The price range for the secondary market is at Php 30,000/sqm and up, depending on the lot size. Avida lots are at 100-220 sqm, Alveo is at 250-500 sqm, while Ayala Land Premier is at 480-1000 sqm. Pre-selling prices are higher on a per-sqm basis but you can pay in terms. Mondia by Alveo launched their Phase 2 and rates are at Php 40,000/sqm."
Check out our NUVALI lots for sale or contact us for site trips and more information.
NUVALI is a beautiful eco-city that integrates all the aspects of living and working, allowing you and your family to live and thrive in the midst of nature. Make the move to NUVALI now!
LET'S CONNECT! LIKE AND FOLLOW US ON OUR SOCIALS: